Buying Your First Home? 10 Tips for First-Time Homebuyers
All buyers, including me, have to get over that hurdle. It's an emotional one, but if you heed my advice below, your fears should be mitigated. Life is never certain, that's for sure. But millions of buyers before you have made the leap and have survived it, thrived with it, and have become exceedingly wealthy as a result of it. You've got to get into the market before the market can reward you for your bravery. As they say, "Be calm and carry on."
Here are the 10 things you need to know in order to buy your first home: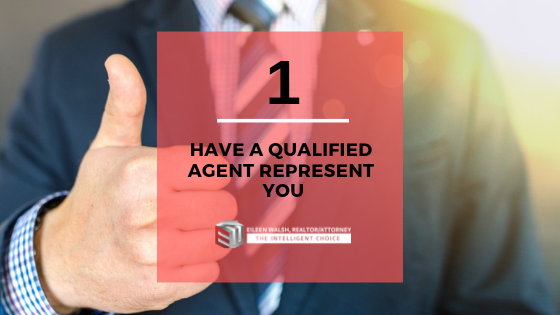 1. Have a Qualified Agent Represent You
Did you know as a buyer my commission is paid for by the seller? My services are FREE to you.
Be sure you are making the offer with your own real estate agent, not the listing agent. Listing agents have an inherent conflict of interest when representing the buyer on their own listing. I spent years working as a lawyer and as a mediator and am very familiar with the pitfalls.
For example, the listing agent will want to get the highest price for the seller and might not negotiate on your behalf for the best price. The agent might worry that the seller will not want to keep working with a listing agent who pushes too hard on the price. Probably more importantly, though, you will want all appropriate advice regarding disclosures and property inspections. This is where yet more serious trouble lies. Don't sell yourself short. Get proper representation.
I offer free tax, contract and real estate legal advice to all my real estate clients during a transaction. It's important to me that my buyer clients are comfortable with the process and their decision to purchase the home of their choice. And they are. My sole job is to protect your and help you meet your goals.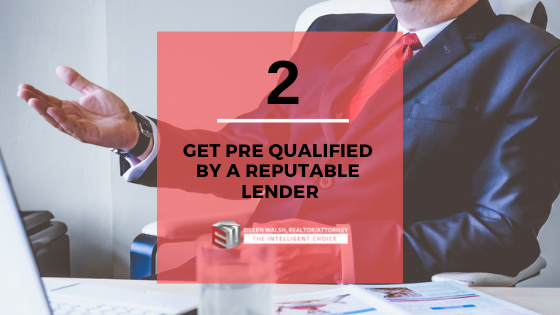 2. Get Pre Qualified by a Reputable Lender
Your best bet is to get a lender referral from your real estate agent. Many buyers are tempted to go with the bank where they have their checking and savings account or a large bank with name recognition. You might be surprised to find out that those large institutions aren't necessarily the best source for your home loan.
I always say the mortgage lender is the weak link in the chain. A bad mortgage lender can make you miss deadlines, for example, and you could lose the house to a back-up buyer who might have offered a higher price. Your real estate agent works with lenders all the time and knows the good, the bad and the ugly. I think it's best to trust his or her advice.
Your mortgage lender can verify your housing budget before you start your property search in earnest. You certainly don't want to spend time visiting homes in the wrong price range. A good mortgage lender will be able to advise you not only on what the monthly mortgage payment will be but also on the "effective monthly payment" AFTER taking into account TAX DEDUCTIONS and EXEMPTIONS. If you haven't had this part of the equation factored in for you, you DON'T REALLY KNOW how much house you can afford. I find most mortgage lenders DO NOT perform this analysis for you. All lenders I work with do. With my background in tax law, I wouldn't have it any other way.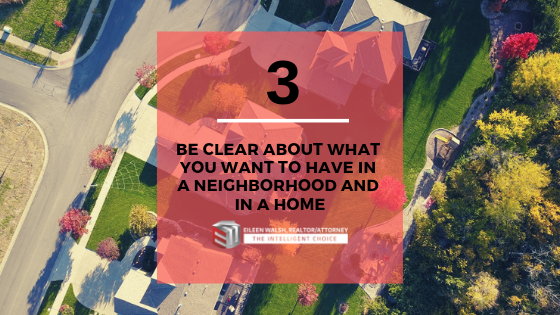 3. Be Clear about What You Want to Have in Neighborhood and in a Home
There are so many neighborhoods in Los Angeles. Want to be near the beach? In the canyons? Close to nightlife and shopping? We have it all here. It can be down-right overwhelming if you don't narrow your focus.
Need 3 bedrooms or will 2 suffice? Do you need a house to be move in ready and totally remodeled or would you rather a fixer so you can add your own personal touches? Need a yard or is a deck ok?
But almost as importantly, be open to your agent's suggestions. If your budget doesn't allow for a certain neighborhood, or you just don't know where to find a particular amenity, go ahead and explore recommendations from your real estate agent. Here is a quote from a buyer client of mine who followed my advice to change her search location from Laurel Canyon to Topanga Canyon:
"I'd like to thank you for persuading us that this is where we should live in LA. It's so lovely here, beyond what I ever could have imagined. I can't remember a time in my life when I felt so at peace. And it's all thanks to you, Eileen. I really don't know how to thank you."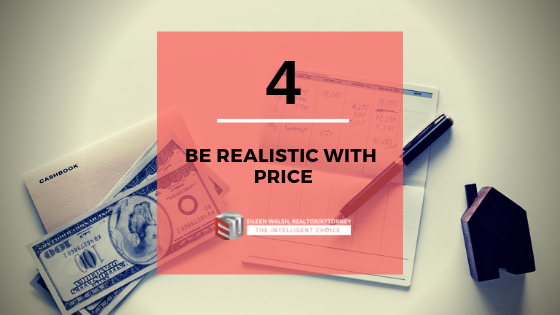 4. Be Realistic with Price
Let's face it. Housing in Los Angeles, and in California in general, is expensive relative to other places. But we love it here, right? Of course we could all buy mansions in Minnesota for the price of a 900 sf house in Los Angeles. But we are here for a reason: we don't want to be in Minnesota! And then there are the beaches and the desert and the mountains, well, you know....
But that also takes some sacrificing. Maybe 2 bedrooms will work as long as there's a little space to put a desk. Maybe a spool (hot tub plus pool at the flick of a switch) will work in lieu of a lap pool? And that deck really does have nice views... do you really need a yard?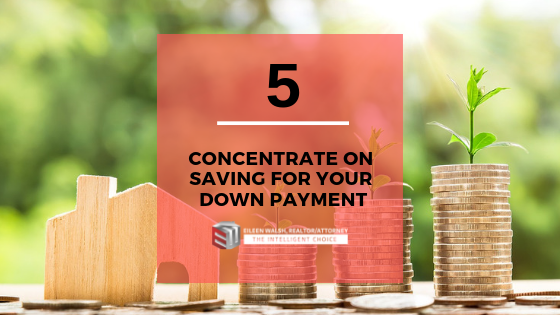 5. Concentrate on saving for your down payment.
Saving for your down payment is easier if you religiously follow your budget and work on saving money every day. Instead of going to Starbucks, make coffee at home. Wouldn't you rather have a home-made cappuccino anyway on your deck or in your own backyard? Pack your lunch, eat at home and reduce your spending overall. Believe me, waking up in your own house, that you own, is worth every penny!
And remember, many loans allow for gift funds from Mom and Dad. I know of a couple who once asked for down payment money instead of gifts for their wedding. Just be sure to communicate with your lender before using gift funds or placing them in your account to make sure they are properly handled. Some advanced advice is needed here before anyone provides you with the funds.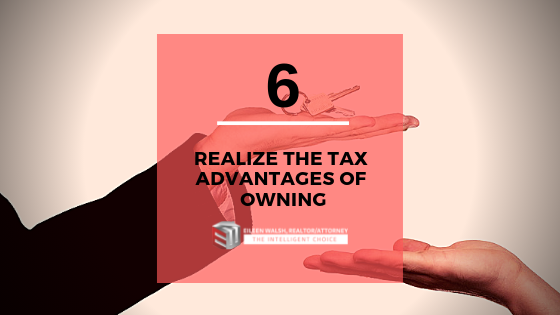 6. Realize the Tax Advantages of Owning.
Check with your accountant if you have one to discuss your potential purchase based on your income. He or she can also detail how much you are saving by buying instead of renting. A good mortgage broker can also provide this advice. If you haven't factored in tax deductions and exemptions, you don't have the whole picture and don't know how much house you can really afford.
7. If you are afraid you can't afford the monthly payment, try it on for size.
If your rent is $1,900 and your EFFECTIVE house payment will be $2,900 - for the next 3 months put that extra $1000 in your savings account (toward your down payment). You will be surprised to find that the stretch isn't that hard.
8. Pay down debt vs. saving more money?
Once you are on your way to having some money set aside towards your down payment, you should consider if it's better to keep saving for a larger down payment or pay down debt instead? It's best to let your mortgage broker help you make that decision. Maybe he or she can get you a 5% down loan or a 10% down loan when you thought you needed 15% or more. Maybe your credit score is fine with the debt you have but you could use more cash for the down payment. Don't make these decisions in a vacuum based on generic advice. Get help, and the earlier in the process the better.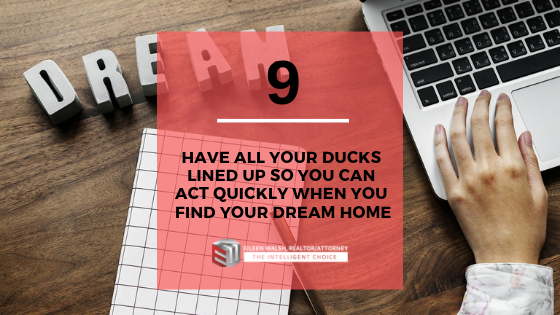 9. Have All your Ducks Lined up so You can Act Quickly When You Find your Dream Home.
Hopefully, before you find your dream home, you have been pre-approved or pre-qualified for a loan, you know what you want, you have your financial statements ready to go and your tax returns filed (if you need to). Remember if you will be traveling when you make an offer, a good agent will be able to send you all the offer documents digitally so you can sign documents from where ever you are. If you are not on the moon, you can probably follow through with an offer!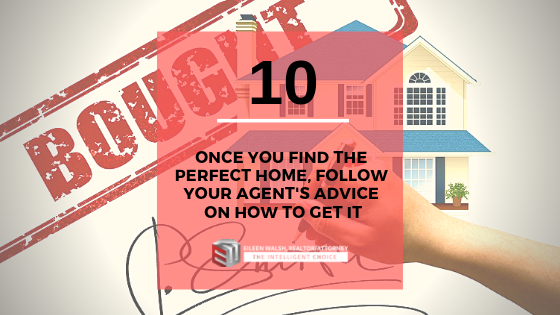 10. Once you find the perfect home, follow your agent's advice on how to get it.
A good agent knows how to approach the seller's agent and make certain determinations about the sellers and the property to make the most effective offer for you. Making a successful offer on a property is a process. Many factors are involved and there are many different strategies to follow depending on the circumstances and the market. If your offer is successful, you then need to get through escrow. A good agent can get you into escrow on the house you love and guide you all the way through.
Have questions?
Contact me for complimentary real estate advice
Call: 310-738-3807 | Email: [email protected]